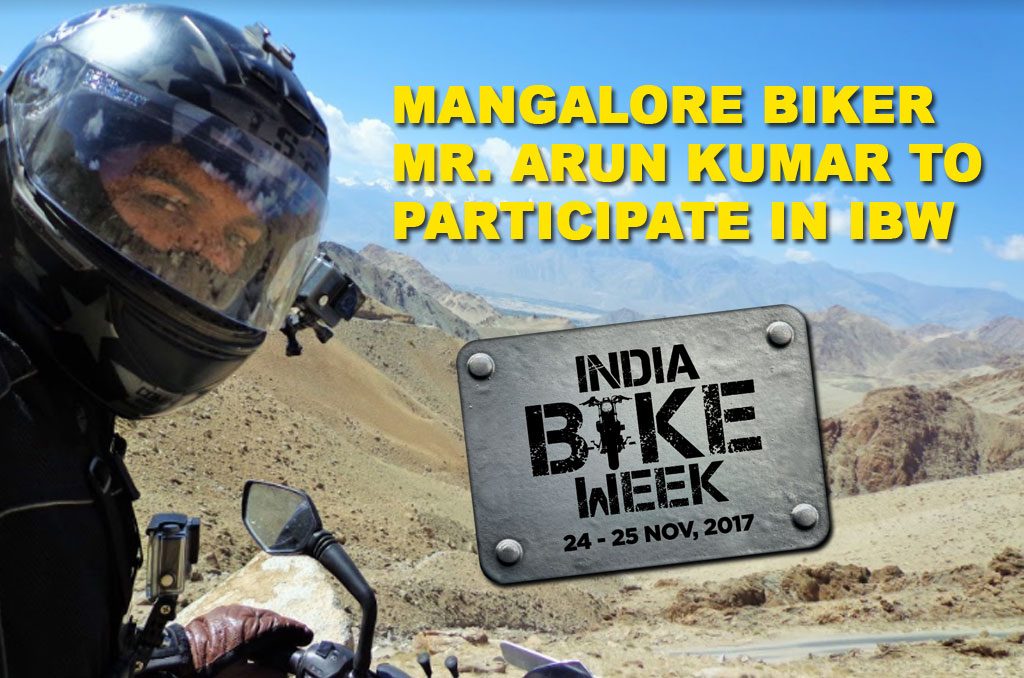 ​Gopro Man! The word sound like some foreign fellow but he is none other than a pure Tuluva from mangalore currently working in Bangalore. Arun Kumar aka GoPro Man is famously known for his avid travelling across India but most importantly to the western ghats along our costal belt.
He fixes the camera on his helmet and document the places as he goes and present them to his viewers as beautiful travel logs. Once you visit his channel you can notice through his videos that he loves riding in mansoon may be the trait he developed growing up in Mangalore.
He keep mentioning about "Rain makes everthing beautiful" and anyone who visit mangalore via our charmadi or shiradi ghat can tell you that. Coming to his rides, number of travels of he has done so far are countless as he ride almost every other weekend either to known places or exploring something new.
Few of his major rides are 23 day ride to Leh ladakh and all way till namma Kudla, 16 day ride to Rajasthan and Gujarath, 10 day ride to western ghats, 8 day ride to south of india covering Munnar, Valparai (thrice so far) and many rides having less than week duration.
He has great fan following of mostly travel enthusiasts who loves to explore new places. His channel is one of the very few you should be referring to find new places to travel. The way he films his travels is itself is joyful to watch. Mostly conversations are in Tulu,Kannada and in English as well as he has followers even outside India as well. He has tried almost every other route to reach to Mangalore from Bangalore and that's definitely you would like to check.
Last year Indian bike week festival invited him as one of his Video got nominated for the contest and won the award as well. This year 2017 IBW fest invited him to be part of the mega motovloggers meetup among the famous names of motovloggers like OggyF,Vikas Rachmalla etc. He will be riding to Goa on 23rd November and we wish him all the very best. It is proud moment for mangaloreans to be represented by a passionate biker and traveller like GoPro Man.
You can find GoPro Man's channel by simply searching goproman on youtube or by clicking this link : www.youtube.com/user/annyarun